I do what I say I will do.
I hold myself accountable.
I am empowered to achieve results.
I continuously chase the vision despite obstacles I encounter.
I do not wait to be asked. I get the job done.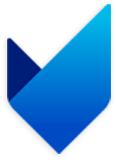 PKWARE's data security platforms remove the guesswork and legwork for customers by eliminating data security gaps, automating the management and protection of sensitive information, and meeting data compliance goals—all with the ability to tailor the solutions to the unique needs of their industry.
Our solutions are designed to help organizations take control of sensitive information by keeping data in compliance with security policies from the moment of creation through the data lifecycle. Supported by PKWARE's powerful automation capabilities, IT personnel and executives can focus more on their business needs and strategy, and less on monitoring the security of their technology. PKWARE solutions focus on what needs to be protected, then apply the correct form of protection, regardless of where the data lives.