Trusted Information Security Assessment
Exchange (TISAX) Compliance
Automotive Industry
Security Standards
The Trusted Information Security Assessment Exchange (TISAX) allows the mutual acceptance of information security assessments by certified third parties in the automotive industry, providing a common evaluation mechanism for professional exchanges.
TISAX assessments are based on requirements defined in the VDA ISA (Verband der Automobilindustrie Information Security Assessment). The assessment covers high-level corporate governance and risk management topics, as well as technical details related to data classification, encryption, and other technologies.
While initially only directed at German companies, today TISAX is implemented all over the world.
Driving Compliance Forward
Automatically or manually apply labels, colors, watermarking to sensitive files when both open and closed.
Microsoft AD and Azure AD authentication controls user access and can enforce multi-factor authentication on logins and files.
Persistent encryption travels with all files, even to mobile devices, and an app enables encryption on mobile device files.
Event logs are stored in the platform or exported to event/incident management systems, and are unalterable.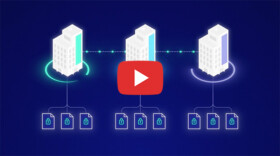 Building Protection and Trust
Continuously scan new and modified files for data that meets your organization's definition of sensitive information. Additional components can extend policy enforcement to mainframe and midrange systems, as well as mobile devices and proprietary applications. PKWARE's data-centric technology allows you to maintain persistent control over sensitive data, even in the most complex use cases.