Large-scale data breaches continue to expose the weaknesses in traditional information security strategies. Network and device protection is clearly not enough. Full-disk or volume encryption is a single-use-case approach that leaves information exposed at the data level. Persistent data-level encryption has become a necessity, especially in highly regulated industries.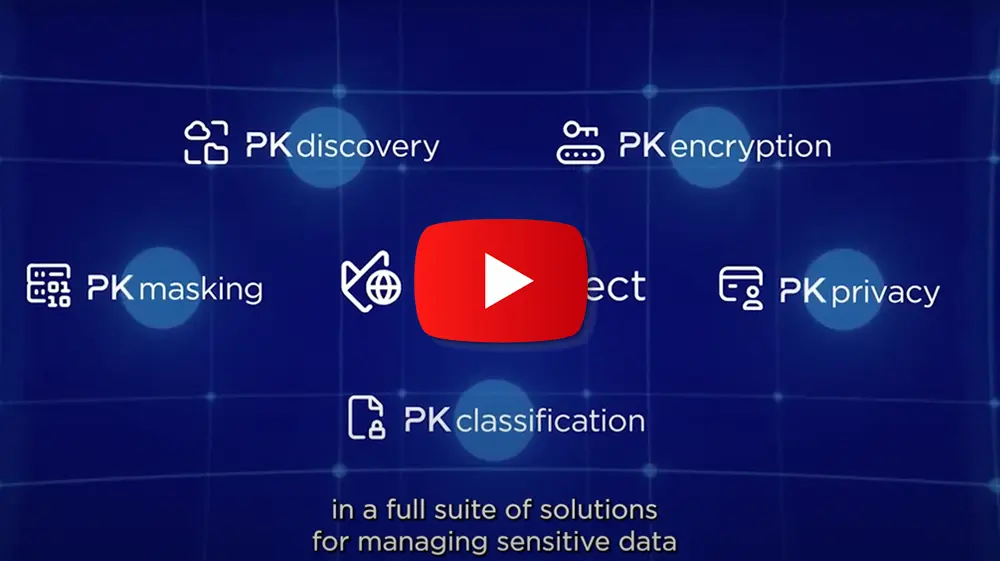 More Control over Secure Data
Some files need to be decrypted by anyone in the organization, whether the files were originally passphrase-encrypted or encrypted for specific recipients. No matter how they were encrypted, contingency keys can provide a safeguard to be sure that the organization's important information does not risk becoming permanently inaccessible. PK Protect® helps you manage every key your organization holds.
Enterprise-Grade Data Encryption
Sensitive data can be protected using a variety of methods, including password-based encryption and certificate-based encryption.
Files are compressed using PKWARE's industry-best technology, reducing file sizes by up to 95%.
X.509 and OpenPGP Encryption
Strong protection for sensitive data without disruptions to user workflows.
Cross-Platform Operability
Encrypted files can be shared and decrypted by authorized users on any enterprise operating platform.
Enables organization-wide control and consistent policy enforcements.
SecureZip Additional Resources