General Data Protection
Regulation (GDPR) Compliance
Imposing Control for the EU
Enforced in 2018, the European Union's General Data Protection Regulation (GDPR) provides broader data privacy for individuals and new obligations for any company—regardless of geographical location—that collects, uses, or processes European Union citizens' personal information.
Failure to comply with these strict standards can result in fines of up to four percent of gross revenue or €20M (approximately $24M USD), whichever is higher.
GDPR regulators have issued nearly $1.2 billion in fines since January 2021.
Meet Demanding Standards for Data Protection
Discovery digs deep to uncover every place sensitive data is stored, whether structured, semi-structured, or unstructured.
Flag and classify files containing personal data or other sensitive information based on how it should be accessed and handled.
Policy-driven remediation responds to data discovery by masking, redacting, or encrypting data based on where it is found.
Quickly and easily respond to requests from data subjects who want to know how their data is used or exercise the right to be forgotten.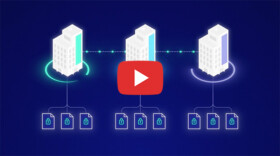 Simplify and Accelerate GDPR Compliance
No matter the size or location of your organization, if you collect personal data from individuals in the European Union, then you need end-to-end sensitive data audit and protection capabilities to meet and maintain rigorous GDPR compliance requirements. Building sustainable compliance begins with consistent, real-time monitoring. Let PKWARE empower your compliance measures with automatic organization-wide control over sensitive data streamlined into a single workflow.