Safety Detectives: Interview with Jason Dobbs, PKWARE
Jason Dobbs, CTO, of PKWARE shares some information about the company and its product offering
What does PKWARE do? 
PKWARE's mission is to help its customers automatically find and secure sensitive data without sacrificing productivity, regardless of how or where data is stored, moved, and used. PKWARE provides automated data security protection across enterprises with its product suite, PK Protect, which encompasses solutions for encryption, remediation, classification, discovery, and compliance. These solutions remove the guesswork and legwork for customers by eliminating data security gaps, automating the management and protection of sensitive information, and meeting data compliance goals – all with the ability to tailor the solutions to the unique needs of each customer's industry. By monitoring and protecting sensitive information in files on endpoints, servers, and beyond, customers can rest assured their data are in good hands. And, driven by powerful automation capabilities, IT personnel and executives can focus more on their business needs and strategy and less on monitoring the security of their technology, since PKWARE handles it.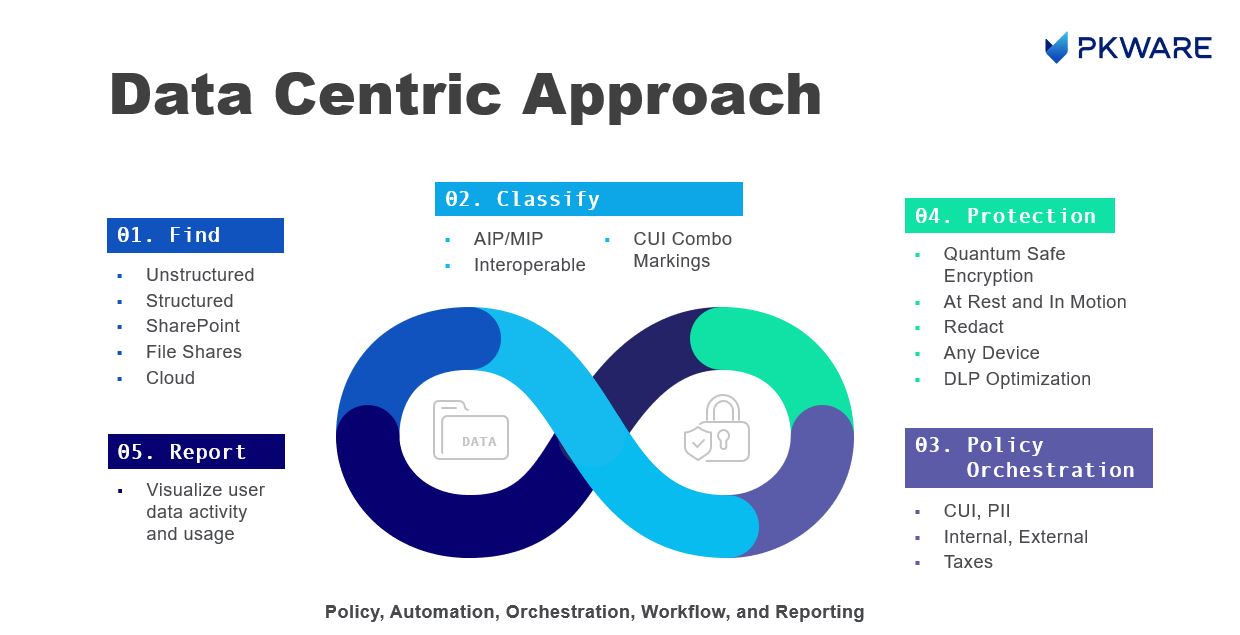 Who are some of your notable partners and what are the benefits of partnering with PKWARE?
PKWARE has a carefully selected partner network that is dedicated to delivering the industry-leading discovery, classification, protection, and privacy solutions in PK Protect to our customers. As a partner-centric company, we are committed to growing together and creating mutually beneficial and profitable relationships. Our program includes technology partners, global system integrators, and value-added regional resellers.
Our notable technology partners include recognizable names like AWS, Microsoft, Snowflake, TrustArc, and Collibra. We have deep integrations with these partners to provide product compatibility. These partners utilize our discovery, protection, and privacy management capabilities to enhance solutions for our joint customers. Our roster of global system integrators includes EY, KPMG, and Tata. These partners provide integration and consulting around our data privacy and security solutions to drive success on critical data initiatives for our customers.
Partnering with PKWARE unlocks data detection and protection solutions with the broadest coverage and scalability in the industry. By developing a strong network of carefully selected partners, together we can deliver more comprehensive solutions, services, and expertise.
PKWARE has been around for over 30 years, what are some of your most notable achievements/ inventions over the years?
Many people know PKWARE for its creation of the ZIP file in 1989, which revolutionized the world of data transfer and is still widely used today. Since then, we have become the only data security company with solutions that protect sensitive data in every part of an enterprise – from large data repositories to endpoints. That means, regardless of device or environment, enterprises can use PKWARE to protect files on endpoints, in the cloud, on servers, and more – whether the data is in motion or at rest.
PKWARE started as a small company in Milwaukee, and while we are still headquartered there, we now have nearly 200 employees located in four different countries. Last year, we acquired Dataguise, which further bolstered our discovery and remediation technology. In 2020, we also more than doubled (125%) our subscription revenue over the previous year. In addition, PK Protect sales grew 30% in 2020, underscoring the continued demand for automated data protection, encryption, and compliance for enterprises across the globe.
What are the main industries that you support?
PKWARE can support companies across all industries, as data protection is essential to any company. Mainly, PKWARE deploys its solutions to companies in financial services, government, military, manufacturing, and healthcare, but also has customers in other spaces, like social media. PK Protect has been deployed as the enterprise-wide data governance program for Fortune 100 companies and remains in place today, showcasing its effectiveness and scalability. More than 100,000 users worldwide are currently working with PKWARE to deploy its data security solutions, including seven of the top 10 largest financial services companies in the world.
What products do you offer? Do I sign up for all the products/ do I select based on my company needs?
Our product suite, PK Protect, has all the solutions needed to detect sensitive data and immediately apply the correct form of remediation, including encryption, masking, quarantine, deletion, classification, and masking. The solutions within PK Protect include:
PK Discovery: Enterprises trust PK Discovery to find all their sensitive and private data wherever it lives. The solution finds personal and sensitive data whether it's on-premises, in the cloud in file servers, databases, data warehouses, and more. 100% of companies that have used PK Discovery say they found more hidden sensitive data, in places they never expected to. It works on every enterprise operations system and provides persistent protection that remains with data even if it's copied or shared outside organizations.
PK Classification: Systematic, enterprise-wise file classification simplifies compliance, improves end-user awareness of security policies, and makes other security technology more effective. By keeping a fast, dynamic, and continuous record of the types of sensitive data an organization has, PKWARE's data classification solution helps organizations categorize data based on custom or predefined policies used to ensure the security of personal and sensitive data.
PK Encryption: PKWARE dynamically encrypts data in motion or at rest on the broadest platforms in the industry by converting usable data into an unreadable form and providing decryption to those with proper access to reverse the process. PKWARE protects data at rest on enterprise servers and automatically encrypts/decrypts as data is read/written across the network.
PK Masking: Applying masking or redaction of sensitive information across petabytes of data allows it to be desensitized or protected while still remaining usable by business teams. After all, fully utilized data is an enterprise's most valuable asset, but data without protection becomes a liability.
PK Privacy: Using the methodologies, tools, and techniques provided by PKWARE, organizations can comply seamlessly with data privacy regulations within multiple jurisdictions. This allows enterprises to comply with all regulations across industries and locations and easily respond to Data Subject Access Requests (DSAR).
Customers can select products based on their individual industry needs. Many customers use multiple solutions for different parts of their business. For example, one company could use PK Discovery to find all their sensitive data, and then PK Encryption to encrypt it, while also using PK Privacy to ensure the company is compliant with the regulations in its industry or country.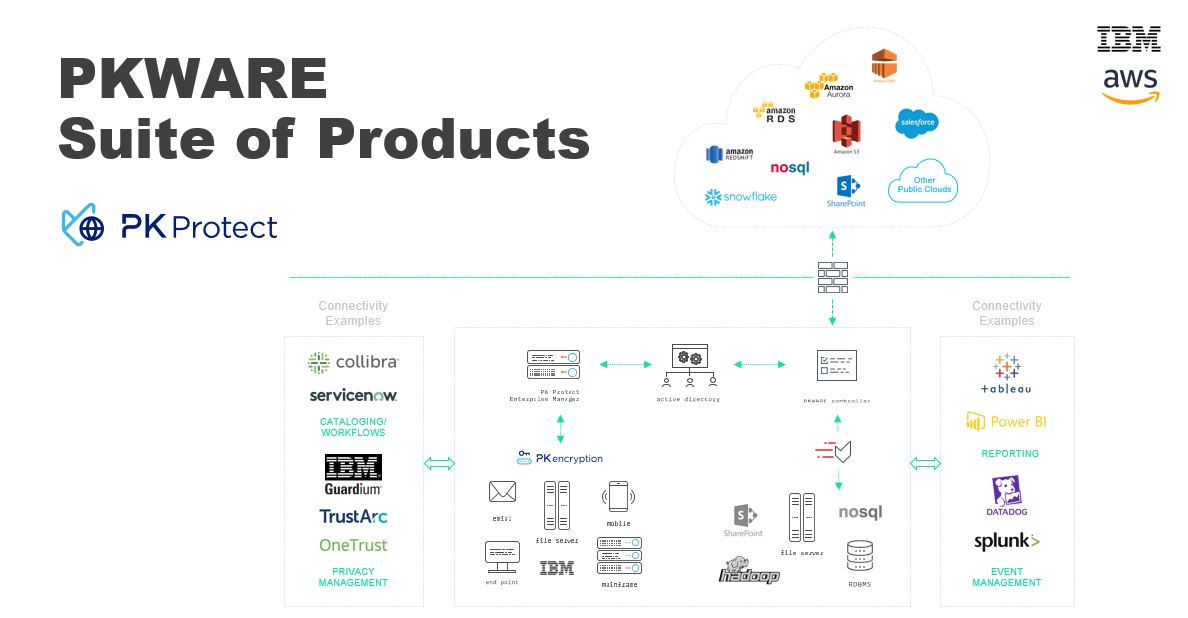 You currently have over 1200 customers—what is the support structure like for these customers?
PKWARE offers both standard business hours and enhanced 24/7 support for our products with support technicians around the world. Our support team is available to help with installation, configuration, integration, and customization. All our customer support experts are trained to provide timely, accurate, valuable, and professional service to help resolve any question or technical issue.
In addition, to live support, we have a robust online self-service portal where our customers can find valuable information provided by our support team including FAQs, product announcements, and product documentation
What is the competition like in your industry and what makes you stand out?
Most security technology just focuses on where data is. PK Protect automatically applies the appropriate form of protection – encryption, masking, etc. – no matter where the data happens to be, whether it's in motion or at rest. This gives organizations complete administrative control for finding and protecting data. Automation is the key to data security, and PKWARE's protection is automatically applied as soon as files are created or modified – with no action required by the end-user. This means employees can work without disruption or putting company data at risk. PK Protect's range of solutions and automated data protection options satisfy all global enterprises. We can get our services up and running within enterprises in a matter of days.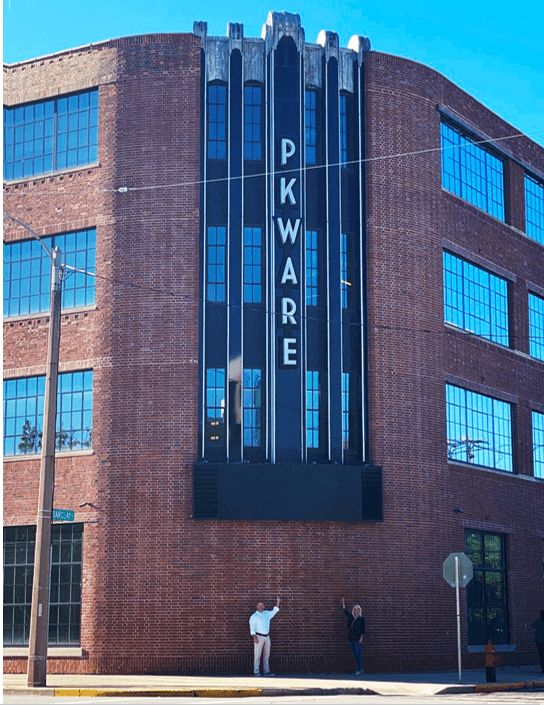 This article originally appeared in Safety Detectives on November 11, 2021.
Share on social media