Company Profile
Industry:
IT Consulting Firm
Location:
Fremont, California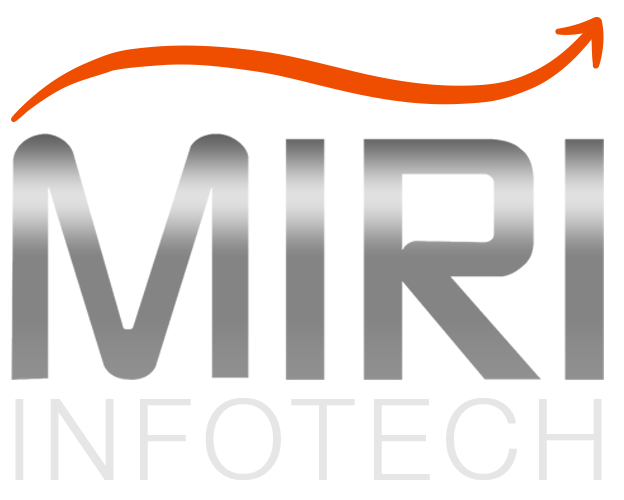 Background:
Miri Infotech is a fast growing software development and integration company offering a range of customization and migration services. By including PKWARE in 2016 within their suite of services, Miri has been able to uncover vulnerable sensitive data and secure new customers across Healthcare, Financial Services and Education industries, reducing time in Proof of Concepts (POC's) from weeks to a couple days by setting up environments on AWS, validating migration into S3 and leveraging Big Data services including EMR, Redshift and RDS for analytics. Miri is helping the customer realize time to value using a combined PKWARE AWS solution.
Challenges:
Clients across Healthcare, Financial Services and Education don't know the extent of the sensitive data and Personal Identifiable Information (PII) contained in their myriad of structured and unstructured data sources needed to stay competitive, and which require safe, protected conduct of analytics.
Clients don't have a full picture of all the regular vs. sensitive data in their ever growing repositories, or the precise locations of all sensitive information, both of which are needed so they can confidently build a plan as to what should be migrated over to AWS and when.
Across the global spectrum of customers, securing and protecting sensitive data from data breaches or accidental distribution has become a critical client requirement. Upcoming compliance challenges, such as General Data Protection Regulation (GDPR), affecting any company that processes PII of EU residents, pose new regulations and deadlines which clients must fully meet.
With PKWARE's data security technology, I have confidence that we are meeting our data compliance goals.
Use Cases:
PKWARE's sensitive data detection identifies precise location and quantity of structured and unstructured sensitive data
PKWARE reports and dashboards
PKWARE delivers out of the box data protection policies to meet client compliance requirements in Healthcare, Financial Services and Education around the world
Results:
Miri rapidly proves to prospects they have exposure by running a Proof of Concept against a subset of the client's relevant data to prepare a plan for the client to make decisions on what data needs to migrate to AWS, and when.
Customers understand a clear roadmap to meet all their sensitive data and PII compliance requirements. With their sensitive data protected, customers confidently avoid penalties and negative brand impact while achieving distinct competitive advantages in their markets.
Miri adds further software customization and add on services and reporting that create customer value, enabling Miri the consulting opportunity to help customers migrate to AWS and adopt services including S3, EMR, Redshift, and RDS.
As an annuity from top satisfied customers, Miri Info receives a steady stream of new PKWAREclient services referrals to consult and plan optimal AWS migrations.