Add Cataloging Support for Unstructured and Cloud Repositories with PKWARE
The world is more data-driven than ever. Data is constantly being created, leaving organizations with the responsibility to properly store and manage information that could be considered sensitive or private. Data cataloging with Collibra functions as a vital part of data governance, collecting metadata around an organization's data repositories to manage, inventory, and search for data as required by business need.
Creating a more robust process to address data governance needs often requires more than a single solution can provide. Combining PK Protect with Collibra's Data Governance Center provides access to review reports specifically targeted to PII exposure right within data catalogs.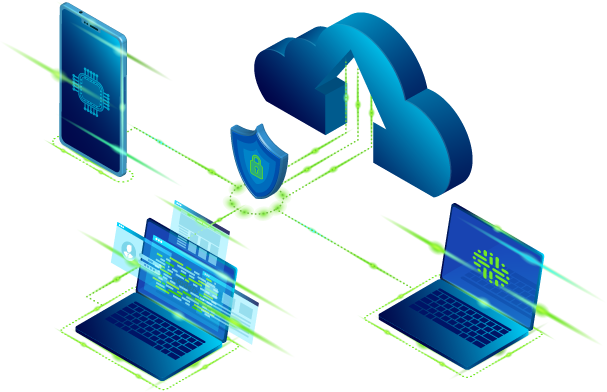 Data Discovery Technology that Complements Collibra
PK Discovery, a part of the PK Protect platform, looks at assets from a different perspective, searching for what the asset contains at the record level and providing access to review reports specifically targeted to risk exposure right within data catalogs.
Identify Sensitive Data within Assets
PK Discovery removes the need for manual review, augmenting classification and cataloging with automatic and ongoing deep dive data discovery.
Uncover the Right Information Every Time
PKWARE's due diligence ensures that both false positives and false negatives are eliminated from all discovery results.
Protect Found Risk
PKWARE provides Collibra clients with the ability to mask and/or encrypt private and sensitive information that needs to be de-identified within a single-pane process.
Tell the Whole Story
Both Collibra and PK Discovery contribute to data governance automation, with accurate discovery results automatically populated in Collibra cataloging information.
Enhanced PII Discovery
Policies available out of the box for GDPR, PCI DSS, PHI, and more. Or, easily create custom sensitive types.
Accurate Reports on Identified Risk
Imported metadata in Collibra reports allows governance teams the ability to confidently assess exposure.
Accurately Gauge Risk
Apply risk assessment scores based on the types of sensitive data reported.
Broad Application and Platform Support
PK Protect includes access to 200+ connectors, from on-premises to cloud, common platforms, and applications.
Powerful


Automatic Discovery

With more than 200 supported connectors and the capabilities to scan petabytes of data, PK Protect helps track actions taken during the risk assessment process and plan for enterprise-wide cataloging.
Catalog and Classify


Numerous Sources

PK Protect's API-consumable metadata makes it easy to create custom identifiers and accurately denote PII in Collibra reports, allowing governance teams to fulfill legal obligations and prevent breaches.
Understand


Your True Risk

PK Protect's Confidence Score helps organizations assess the PII they hold. A risk score can also be applied directly to the report based on the types of sensitive elements discovered.
Explore the PK Protect Suite
Data discovery and protection solutions that locate and secure sensitive data
Frequently Asked Questions
PK Protect is a seamless data-centric security solution that requires zero coding for general deployment. Integrating with Collibra takes a few simple steps that your PKWARE team can assist in setting up if necessary.
PK Protect offers more than 40 different ways to intelligently mask sensitive data in non-production systems. It is uniquely equipped to fully detect and protect all sensitive data in non-production environments, enabling analytics and testing to run quickly and continuously, delivering faster results for actional business insights. The one-way transformation provides a lightweight and secure alternative to encryption, which allows analytics, development, and testing to run on masked data while ensuring security.